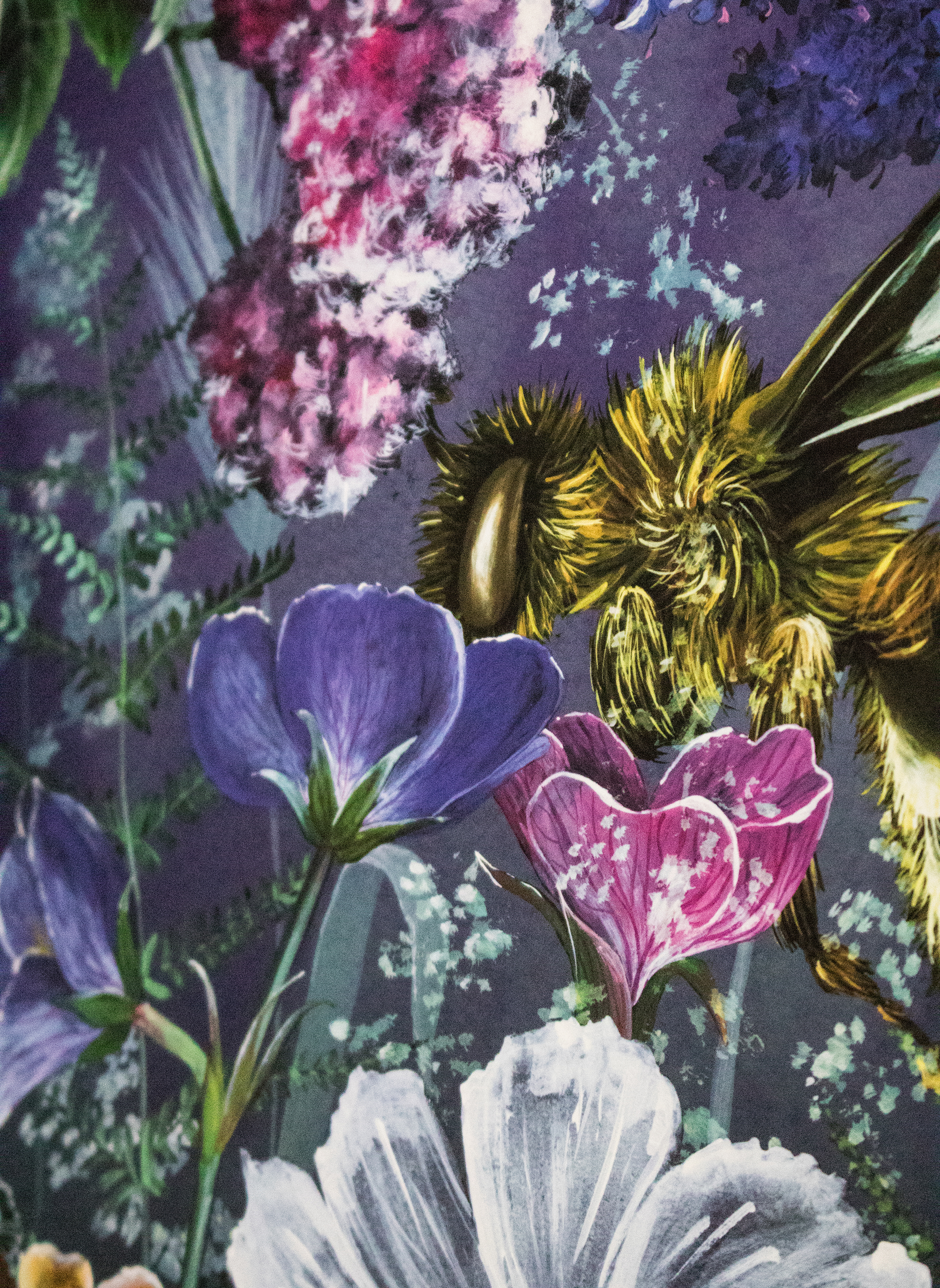 A Bee Mystery
Slightly hidden behind vibrant florals and shrubs, the bee is flying in looking for some pollen and nectar. The strong contrast between deep darkness in the background and bold flowers in the centre, creates a mysterious atmosphere.
Available sizes
A5 - limited to 100

A4 - limited to 100

A3 - limited to 50
Giclée Print onto matte, off-white 308 gsm Photorag Paper with a smooth texture. The print is surrounded by a white 1 cm border on the top and the sides and a 2 cm border at the bottom.
Care Information
avoid exposure to high heat and bright light sources

avoid exposure to moisture

avoid exposure to pollutants
All prints are numbered, titled and signed.
Pictures show A3 size. Comes without frame.
Artwork & Design by Anna-Maria Pellegrini.
Printed in London (UK).